Braga Taupe Flip Top Dining Height Table Base - Outdoor
Braga Taupe Flip Top Dining Height Table Base - Outdoor
Product Code
GB4170
Please reference this code when you enquire.
Height
72cm

The height is the measurement from the floor to the tallest point of the base.
Width
55cm

The width is the measurement from the left to the right of the base, when facing the front of the base.
Depth
55cm

The depth is the measurement from the very back of the base to the front, usually measured by putting the base back to the wall.
Easy
Installation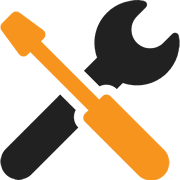 The table bases are easily assembled with minimal tools required.
Braga Taupe Flip Top Dining Height Table Base - Outdoor
The Braga out door flip top table base is has a stylish modern design, suitable for indoor or outdoor use and is great for space saving when need to be moved indoors overnight. The table top can be easily oriented verticaly with the simple to use flip top mechanaism. Manufactured specifically for the heavy use of a busy commercial establishment.
Specification
| | |
| --- | --- |
| Colour | Taupe |
| Material | Aluminium, Polypropylene |
| Qty Per Pallet* | 30 |
| Fixing | Pre drilled holes for scews |
| Footprint | 550mm x 550mm |
| Height | 720mm |
| Weight | 3kg |
| Max Round Top Size | 700mm Dia |
| Max Square Top Size | 700mm x 700mm |
* Quantity per pallet may vary when adding other items to order