Newquay Outdoor Flip-top Table Base Dining Height
Newquay Outdoor Flip-top Table Base Dining Height
Product Code
GB0308
Please reference this code when you enquire.
Height
73cm

The height is the measurement from the floor to the tallest point of the base.
Width
69cm

The width is the measurement from the left to the right of the base, when facing the front of the base.
Depth
52cm

The depth is the measurement from the very back of the base to the front, usually measured by putting the base back to the wall.
Easy
Installation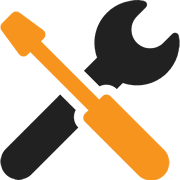 The table bases are easily assembled with minimal tools required.
Newquay Outdoor Flip-top Table Base Dining Height
The Newquay flip top outdoor table base is both stylish and practical. A simple to use design with a single leaver to unlock and fold the upper section allowing the bases to be nested together when not in use for space saving. The sturdy and robust design is weighted for extra stability with adjustable feet for uneven surfaces.
No Minimum Order
Easy To Clean
Strong and Robust Construction
Weighted Adjustable Feet
Aluminium
Outdoor Use
Max Round Top Size 800mm
Max Square Top Size 700mm x 700mm
Specification
| Height | Base Width | Base Depth | Weight |
| --- | --- | --- | --- |
| 730mm | 690mm | 520mm | 6.8kg |