Palletised Distribution Across All of the UK & Ireland
We can deliver to commercial establishments anywhere in the United Kingdom & Ireland. We use a palletised distribution network to deliver the majority of our orders.
What is Palletised Distribution?
When you place an order with us your items are packaged and secured to a wooden pallet (typically 1200mm x 1000mm in size) your order is then collected by our courier; we have collections 5 days a week Monday to Friday (Excluding Bank Holidays).
Once in the hands of our courier it is transported to the nearest delivery depot to you and then delivered to your premises on a curb side basis. The courier will unload the pallets from their vehicle, bringing goods in to the premises is not the responsibility of the driver so please ensure sufficient labour is present to bring goods in and accept the delivery.
The majority of orders are delivered on a 7.5 tonne with a tail lift or an articulated lorry vehicle with a tail lift, if there is restricted access please let us know before ordering, if possible we may be able to arrange a smaller delivery vehicle depending on the destination, call our customer services team for more info on 01733 310 115

Pallet deliveries are made to a kerbside location.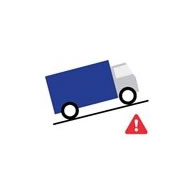 Our driver will not be able to manoeuvre pallets up steep inclines.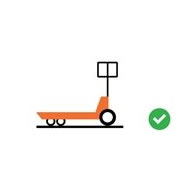 In order to operate SAFE pump truck operations, we can only operate on solid, flat surafaces.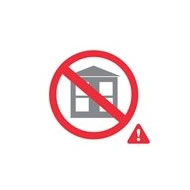 Our drivers are not permitted to enter your property.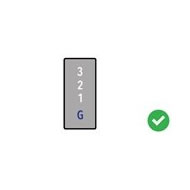 Our driver can only deliver to ground level locations.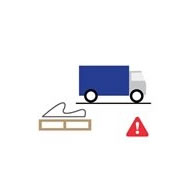 Disposal of the packaging is the responsibility of the recipient.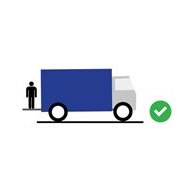 Our driver is the only person allowed to stand on the tail gate.
How Long Will It Take?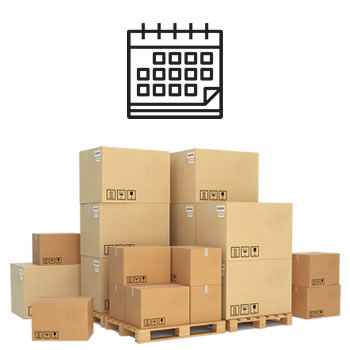 Economy Service
Our standard delivery is up to 3 working days from date of dispatch. Orders paid for by 12 noon are dispatched the same day, and in some cases orders placed as late as 3pm can still be dispatched same day.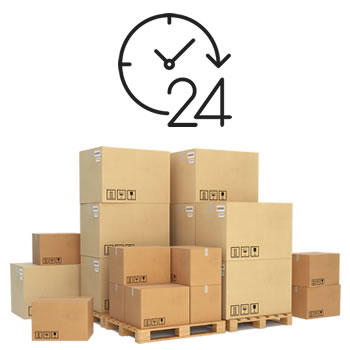 Next Day
We also offer an overnight haulage next working day delivery service for orders paid for by 12 noon. If you would like more information or a quote give us a call on 01733 310 115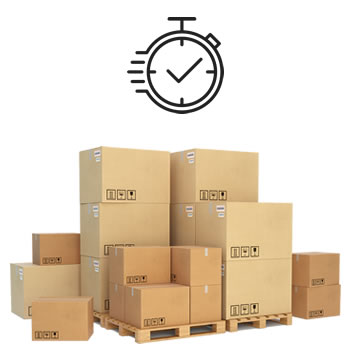 Same Day
If your need an order urgently we can organise a delivery with a same day courier, for more info on this service please contact our sales team on 01733 310 115.
When will it arrive?
Our standard delivery service will arrive between 8am and 6pm
Additionally we can also offer the following time specific delivery services for an additional fee;
Before 10am Next Day, Before 12 noon Next Day, Saturday AM Delivery, Time specific delivery 2 hour window.
Dispatch
When your order has been dispatched we will send you a confirmation email, detailing your delivery service, please check your emails for this.
We will pass your contact phone number on to the courier so that they can contact you if necessary regarding your delivery. Please note if the courier is unable to contact you it could delay your delivery.
Keeping Cost in Mind
With large items like furniture we strive to give the best prices possible on delivery without compromising the safe transit of your goods. With palletised distribution your items are carefully packed and secured by our expert dispatch team to ensure everything is safe in transit.
Pricing for delivery is based on delivery postcode and the number of pallets required to get your items to you. Palletised distribution is the most cost effective delivery method for your business and all orders are priced individually which means you only pay the exact cost for your order, unlike other companies that use flat rates or increase their product prices to cover delivery we believe in being completely transparent with our pricing.
If you would like more information on delivery or a quote please give our friendly customer service team a call on 01733 310 115.
Parcel Courier
In some instances it may be more economically viable to send items as a parcel for example when sending individual items out, in these instances please refer to the parcel courier's website for delivery information.
Booked Vehicle Delivery
On large orders, or in some cases local businesses close to our distribution centre we may offer a booked vehicle service. This a vehicle booked specifically for your order, and depending on the size of your order may be a 3.5 Ton van delivery or a 40ft articulated lorry delivery. If a booked vehicle delivery is lower cost than our main palletised delivery service we will offer this as an alternative.
The driver will unload the goods from their vehicle, bringing goods in to the premises is not the responsibility of the driver so please ensure sufficient labour is present to bring goods in and accept the delivery.
Collection
If you would like to organise another courier to collect your items for you or would like to pick them up yourself then just give us a call on 01733 310 115 and we can make the necessary arrangements to have your items ready to collect.
The address for collections is; Mayfair Furniture, 11 Royce Road, Fengate Industrial Estate, Peterborough PE1 5YB