We buy used commercial furniture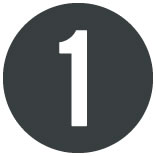 Email
Send an email to sales@mayfairfurniture.co.uk with pictures and an invetory of the items you wish to sell, please also include your contact details and location / postcode.
Appraisal
Our appraisals team will review the used furniture you wish to sell and get back to you on the contact details provided, typically we reply to enquires within 3 working days.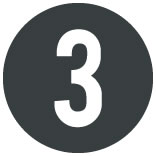 Collection
We'll organise a collection date with you and our experienced clearance staff will collect the items you have sold.

A little bit about us....
We understand that hospitality establishments need to give themselves a new look from time to time, and it would be a terrible shame to see such high quality contract grade furniture go to waste when an establishment goes through a refurbishment.

That's why at Mayfair Furniture we offer a full clearance service, where we will buy your used contract furniture. We refurbish used contract furniture then list these items on the used section of our website at a fraction of the cost of new furniture. This is great for those on a restricted budget and most importantly its great for the environment to extend the life of high quality wood furniture.

If you have an establishment with furniture you would like to sell all you need to do is send us an email with pictures and quantities of the items along with the postcode. Our purchashing team will look through this and then contact you with an offer or to arrange an apointment to come and see the items you have for sale.

Just send the above info to sales@mayfairfurniture.co.uk and we'll get back to you as soon as we can.

Hotel Clearances
We have cleared dozens of hotels large and small, are experienced clearance team will ensure a smooth clearance of your establishment with flexible scheduling available whether its a one off complete clearance or if its a gradual clearance e.g. a few rooms each week. We'll be happy to make arrangements to suite your needs.

Restaurant Clearances
We clear restaurants all over the UK, we buy tables, chairs, bespoke items, catering equipment and much more. If you have a restaurant you would like us to clear send us pictures and quanitites along with the postcode our purchasing team will get in touch with you to make an offer or to arrange a visit.

Commercial Catering Equipment Clearance
We also offer clearance services for commercial kitchens, we buy commercial catering equipment from hotels, restaurants and many other commercial establishments.
If you have commercial catering equipment you are looking to sell send us pictures and quanitites and if possible model information along with the postcode our purchasing team will get in touch with you to make an offer or to arrange a visit.

Other Establishments Considered
We also consider other types of commercial establishments, if you have commercial furniture you are interested in selling just drop us an email at sales@mayfairfurniture.co.uk or call us on 01733 310 115.